The most widely used radon test in the world.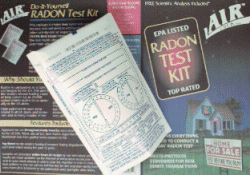 To begin your purchase, click on one of our products on the left. If you have any questions during your visit, please call us at the number below, or send an e-mail to info@radon.com

>Click here to see our animated operating instructions...
(800) AIR-CHEK......(828) 684-0893......FAX (828) 684-8498
All rights reserved.